News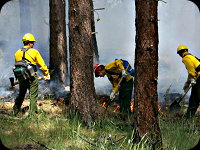 Fremont-Winema National Forest road closure
Tuesday, May 3rd, 2016, 7:41:56 AM PDT
Lakeview, Oregon - LAKEVIEW, Ore. – Forest Service Road 28 on the Fremont-Winema National Forest outside of Lakeview will be closed beginning Monday, May 2 until work is completed later this summer. The closure begins at the National Forest boundary and stretches approximately 7 miles. Commonly known as Thomas Creek Road, Forest Road 28 is a popular access route for Dairy Point Campground, Campbell and Dead Horse Lakes, the Chewaucan River and other sites on the Forest. "The Fremont-Winema National Forest received Federal Highway Administration funds to reconstruct the pavement and subbase in the most severe locations along this route," said Recreation, Engineering, Archaeology, Lands and Minerals Staff Officer Chuck Burley. "This was a response to pavement safety hazards on Road 28, which will be taken care of this summer."
To provide for a safe construction site, the road is being closed Mondays at 6 a.m. through Fridays at 6 p.m., 24 hours per day, during construction. The road will be open weekends, beginning at 6 p.m. on Fridays until 6 a.m. on Mondays. A detour is available off Highway 140 approximately 20 miles west of Lakeview, following Road 3870 (signed as access to Cottonwood Meadows) to the northeast and then left on Road 3724 to where it joins Forest Road 28. Local landowners along the route are being issued permits by the Forest Service to access their property during the closure. "We appreciate everyone's patience and helping us maintain the safety of the road construction contractor and their employees while they work to make Forest Road 28 safer for the public and Forest Service employees," Burley said. As construction is completed, the public will be notified when the road will be open again on weekdays. For more information, please contact the Fremont-Winema National Forest at 541-947-2151, visit www.fs.usda.gov/fremont-winema or follow the Forest on Twitter @FremontWinemaNF.
SPRING 2016 OPEN BURN WINDOW
Tuesday, April 5th, 2016, 12:30:43 PM PDT
Lakeview, Oregon - As allowed by the Klamath County Air Quality Ordinance, the 2016 Spring Open Burn Window within the Klamath County Air Quality Zone will start on Saturday, April 2, 2016 at 8:00 am and will end Sunday, April 17, 2016 at 7:00 pm.
Public Heath requirements for clean air are: 1. The Air Quality Advisory must be "Green". Check the daily advisory by calling 541-882-BURN (2876) 2. Only residential yard waste, such as tree limbs, brush, and leaves may be burned. 3. All burning must occur between 8:00 am and 5:00 pm and be fully extinguished by 7:00 pm. 4. No trash, plastic, rubber, tar, petroleum products, treated or painted wood may be burned. 5. The use of Burn Barrels is prohibited. 6. The burning of commercial, construction, demolition or industrial waste is not included in this burn window. Burning for these purposes requires a special permit from the Oregon Department of Environmental Quality; contact Bonnie Hough at the DEQ office in Bend at (541) 633-2016. 7. Agricultural burning inside the Air Quality zone is prohibited without a certificate of variance.
Fire District requirements for public safety are: 1. The wind must be between 4 to 10 mph. For wind speed call 883-8127. 2. There must be a pressurized water hose at the fire site at all times. 3. A responsible adult must be present at the fire from the first flame until the fire is extinguished. 4. The burn pile shall be no larger than 6 feet in diameter and 4 feet high. 5. There must be a six-foot clear area surrounding the base of the pile and the pile must be at least 20 feet from combustible fences and buildings. 6. The person conducting any burning is responsible for damage and the cost of an out of control burn as well as traffic problems and other hazards caused by the smoke.
The open Burn Window may be cancelled at any time due to Air Quality or Fire Hazard conditions. Check with your local Fire District o the City of Klamath Falls (inside the city limits) for additional restricts. Klamath County Fire District #1 885-2056 Klamath County Fire District #4 884-1670 Klamath County Environmental Health 883-1122 City of Klamath Falls Code Enforcement 883-5358
Fire Season Ends
Thursday, October 22nd, 2015, 3:18:09 PM PDT
Lakeview, Oregon - Klamath Falls]¾ The 2015 Fire Season is officially ending for Klamath and Lake Counties. Fire management personnel from the Klamath-Lake District, Oregon Department of Forestry [ODF] in cooperation with other local fire agencies and departments has declared the termination of the 2015 Fire Season as of 12:01 am, Friday, October 23, 2015. "Fire Season" for the area has been in effect since June 5th. The ending of fire season lifts the ban on Open Debris burning in Klamath and Lake Counties. Check with your local rural structural fire department for burning and permit regulations within their districts and the county health department for air quality restrictions. The Oregon Department of Forestry, Klamath-Lake District does not issue or require burn permits on lands solely protected by them when fire season is not in effect.
Logging Operation requirements including watchman services and fire equipment on site, in effect on private, county and state lands have also been lifted. "The public is asked to use safe debris burning practices", stated Randall Baley, Fire Planner. "Even though we have lifted fire season, it does not mean that people should be any less careful, they are still responsible for any fire that gets out of control and spreads. Debris Burning should be attended at all times, done only during daylight hours, in cleared areas, in 'no wind' conditions, and meeting Air Quality guidelines." Landowners need to remember that any burning escaping their control is their liability and they could be billed for the fire suppression costs. Be cautious, be fire safe, be careful. The Oregon Department of Forestry recognizes the efforts of their seasonal and permanent staff in working to prevent large fires. They would also like to thank their cooperators, landowners and the people of Klamath and Lake Counties for their assistance in preventing fires from starting in the first place and for helping to keep the majority of fires that did start small.
During the 2015 season, the Klamath-Lake District [ODF] has documented 98 fires that burned approximately 28 acres. 18 of those acres burned were from human caused fires which falls well below the 10 year average.
Specific fire locations and other information can be found on the LIFC Daily Intelligence Report
NIFC National Fire News
Large Incident Information - InciWeb
Safety
Weather, Climate and Smoke Management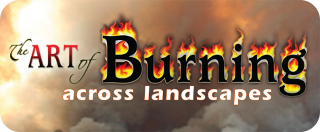 Policy, Plans and Agreements
Reports, Schedules and Calendars
Organizations